h
armony and sustainability through natural stone
state garden show Prenzlau 2013 with belgrano® natural stone
The fifth Brandenburg State Garden Show took place in Prenzlau in 2013. The 13-hectare site stretches from Lake Unteruckersee to Prenzlau's old town and includes twelve themed gardens. BESCO supplied 3,500 tons of granite elements from its belgrano® range, which were used on a large part of the area – from floor slabs and paving stones to wall coverings and edging to seat bollards. This large amount shows not only that there are almost no limits to the volume of orders, but also how wide the area of ​​application of the granite is. Because the gardens and squares were designed according to individual concepts, in which the stone could be integrated through various processing. The radial bezels, in particular, required maximum precision in production.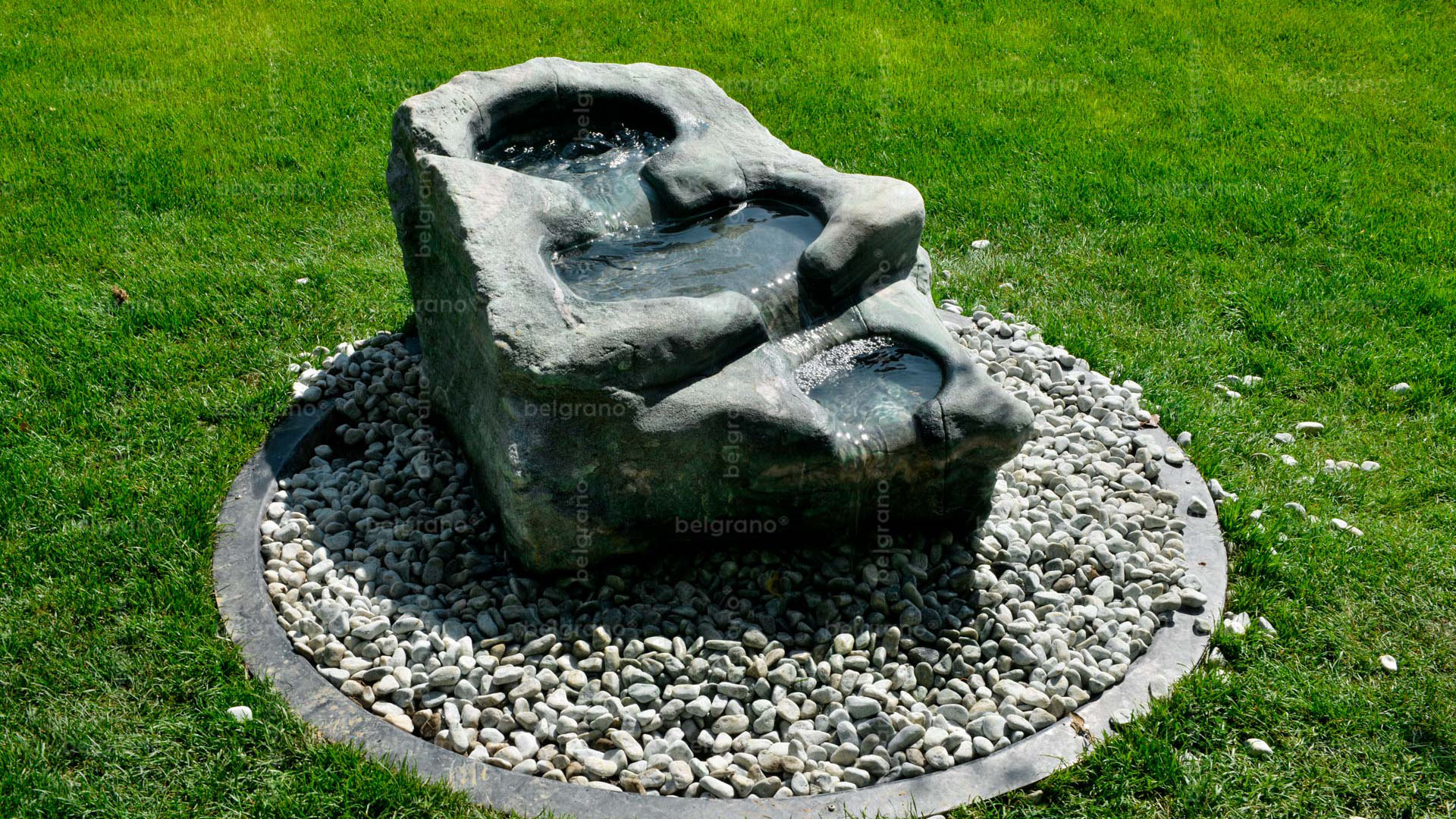 State Garden Show Deggendorf 2014
Deggendorf in Lower Bavaria will host a state garden show in 2014. The focus is on the Danube as a link between the old town and the parts of the municipality on the other bank and as a networking element for the cultures of Bavaria, Bohemia and Eastern Europe. Around 3,000 tons of flamed Belgrano diorite were used in six different construction phases. As paving stones, floor slabs, block steps as well as special and seating elements from dark gray to anthracite-colored optics, they decisively shape the overall picture of the State Garden Show. BESCO demonstrated its competence especially in the large areas with trapezoidal and parallelogram-shaped elements, since millimeter-precise production was necessary to achieve a parallel joint. The sometimes extreme block sizes also presented an enormous challenge. Here, the experience that BESCO has with unusual formats paid off. For example, the company already supplied a fountain made of green diabase for the State Garden Show in Zeitz 2004, which consisted of very large and sometimes radial elements.
The Berlin natural stone importer has earned an excellent reputation not only because of its high quality and extensive support for architects, but also because of its transparency. As Asian natural stone still has a reputation for inhumane production conditions and child labor, BESCO is limited to China and Vietnam, where unlike India, the basic ethical rules are observed. This is what the partnership with Win = Win Fairstone stands for, a company that monitors the working conditions in many natural stone factories. In addition, employees of the importer regularly personally convince themselves of the flawless manufacture under human and labor law.