urban design with color combinations
Inner cities and public squares – previously neglected – have long been seen by planners and architects as an important and worthwhile image bearer of a municipality.
Natural stone suppliers such as BESCO have long observed the trend that planners of large public projects for floor coverings tend to use colorful color combinations instead of choosing everything from the same stone of the same color. The so-called pixel pattern, called wild dressing among experts, looks as if the stones had been laid arbitrarily. In fact, however, there is a pattern that is not immediately recognizable. When designing the Starnberg church square, for example, the landscape architect responsible, Andreas Kicherer, chose pixel patterns. On the entire forecourt, the belgrano® granite stones laid in the wild association direct the view of the church.
Whether floor slabs or seating – many planners are increasingly using natural stone in urban areas. Because there are hardly any limits to the design diversity of this material and the value is high. In addition, natural stone defies all weather conditions. The Berlin natural stone importer BESCO offers good advice and a comprehensive service based on years of experience with public projects.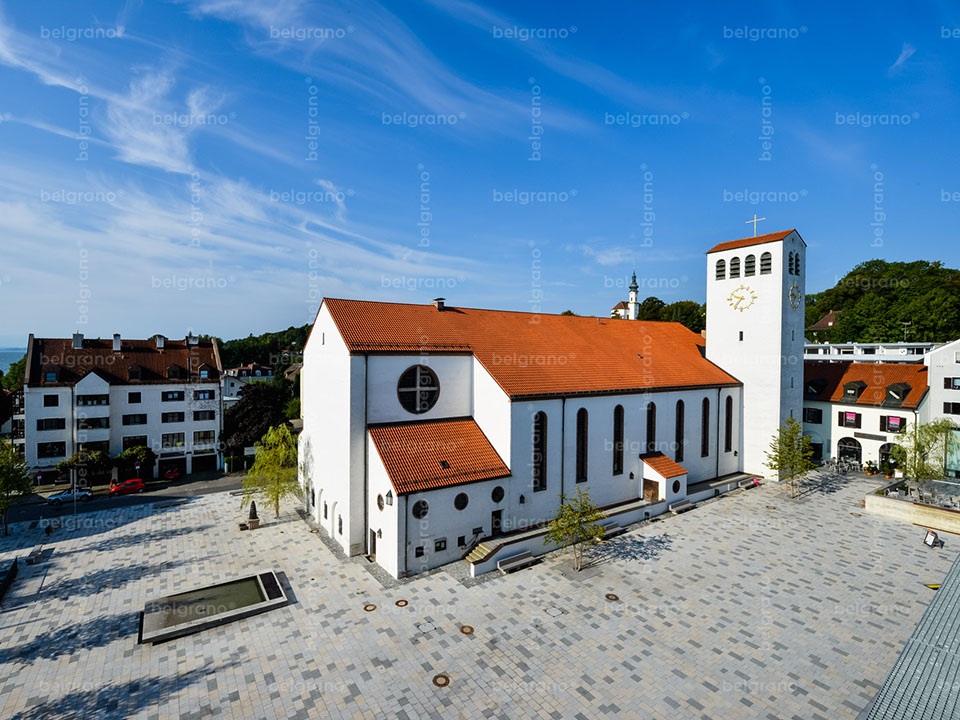 square with pixel pattern (Kirchplatz Starnberg)
pedestrian zone in Böblingen