international natural stone variety tested according to German quality standards
belgrano® natural stones come mainly from Europe, especially Spain, Italy or Turkey, as well as from Asia. In 2003, Frank Dickmann and his business partner Ulrich Klösser founded BESCO GmbH (Berliner Steincontor) in Berlin. The company mainly offers advice and planning support for architects and planners for natural stone projects all over the world. The committed commitment of the entire team contributed to the international success. Florian Geyer, who has been a permanent employee of the company since March 2015, has been supporting Besco's project business as an authorized signatory and member of the management team. Since there was no standardized name for stones at the time of the foundation and to this day, Dickmann and Klösser created the belgrano® brand. This name not only denotes the natural stones that can be used in different ways, but is rather a promise of quality. The belgrano® brand includes various high quality stone types such as granite, diorite, syenite, diabase, basalt, gabbro, gneiss, limestone, sandstone and others. They all meet the strictest technical and design requirements. Frank Dickmann summarizes:
"belgrano® stands for compliance with social and ecological production criteria according to the ILO norms(International Labour Organisation)."
Specifically, this means that customers get the guarantee that the natural stone was produced under fair conditions. A four-digit CE identification number ensures compliance with the safety standards according to EU guidelines. In addition, test certificates issued by independent German institutes certify the properties of the stone. In addition, BESCO has a geologist create so-called thin-section petrographs of the natural stones. This "fingerprint of the rock" with uniform numbering and test certificate makes every delivery traceable.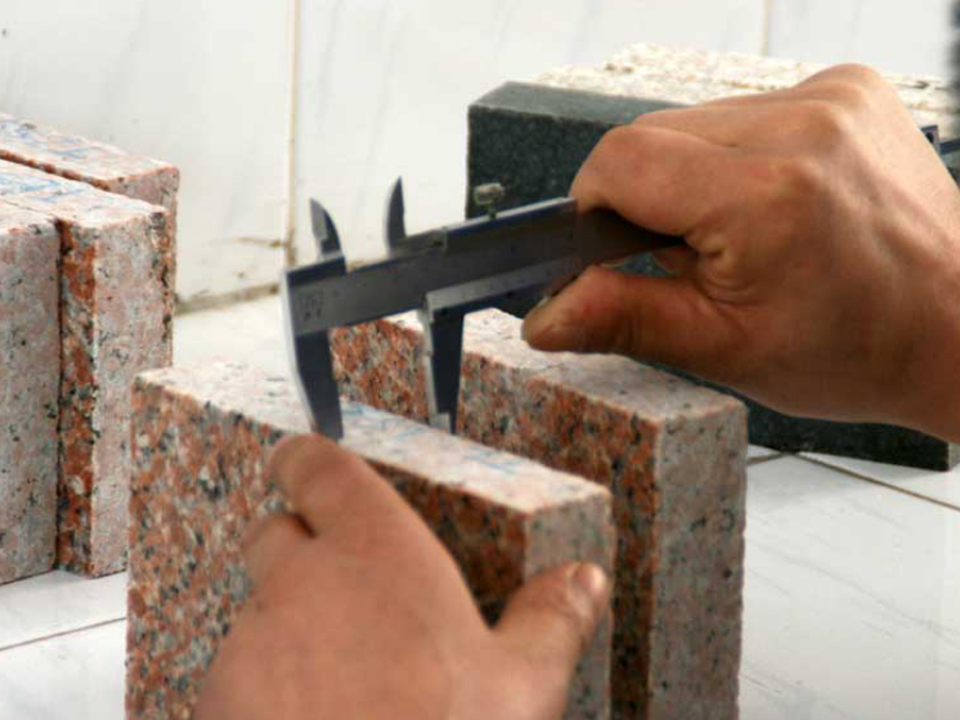 In order to exclude the possibility of children being used as workers in the quarries, BESCO in the Far East has specialized in the project business with granite stones from China and Vietnam. In contrast to India, the basic ethical rules are strictly observed there. This is symbolized by the partnership with the Fair Stone seal from the WiN = WiN agency, a facility that monitors working conditions by adhering to safety standards in many natural stone factories. Compliance with these guidelines enables architects and municipalities to precisely trace the path of the supply chain. In addition, BESCO employees regularly convince themselves of the human and labor rights conditions in the production facilities. He formulates the demands on his natural stone brand belgrano® as follows: "Architects who plan for cities or municipalities place great trust in our knowledge and actions. This has made us one of the leading natural stone suppliers. We feel obliged to do so."